| | |
| --- | --- |
| LIVE ONLINE mtse EXAM COACHING CLASSES IN JALANDHAR PUNJAB | Helpline : 9464645100 | 9463138669 |
CALL 9463138669, ANAND CLASSES|LIVE ONLINE
MTSE MATH TALENT SEARCH EXAMINATION
CLASSROOM
COACHING
IN
JALANDHAR PUNJAB.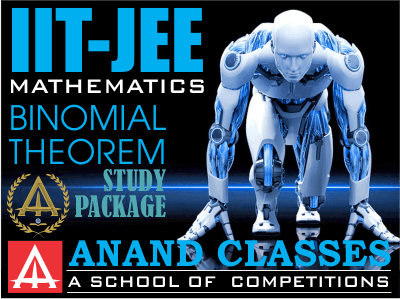 ANAND CLASSES offer Online Live MTSE Math Talent Search Examination Coaching Lectures in Urban Estate Phase-II Jalandhar. ANAND CLASSES is the prevalent online establishment in the Jalandhar for MTSE Math Talent Search Examination. It is surely famous for its selective class management e-classes and productive Best Online KVPY Coaching Classes in Jalandhar Punjab. The faculty at ANAND CLASSES is highly qualified and vastly experienced in successfully online coaching to students for MTSE Math Talent Search Examination.
At Anand Classes e-Learning, we provide the Video Lectures, e-Study Material and Online Test Series, designed for the preparation of Entrance Exams such as IIT-JEE, IIT JEE and NTSE along with Board and School Examinations for Students of class 8th, 9th, 10th, 11th and 12th, CBSE, ICSE or any other state board. Anand Classes-eLearning, world's largest website for free online IIT JEE & IIT JEE Chemistry, Chemistry, Math & Chemistry lectures.
CALL 9463138669, ANAND CLASSES –
Get Online Classes on India's No.1 LIVE tutoring website with Best Teachers for CBSE, ICSE, NTSE, Olympiads, IIT JEE (Main, Advanced) and IIT JEE. Join Online coaching by Expert Tutors to get your Doubts Solved with free study material, NCERT solutions, solved papers; notes for homework help and exam preparation.
ANAND CLASSES is known as leading institute for preparation of Online MTSE Math Talent Search Examination Coaching preparation in Jalandhar. We at ANAND CLASSES provide live online classroom coaching for MTSE Math Talent Search Examination from the past 25 years. The MTSE Math Talent Search Examination Online Preparation Center in Jalandhar, Punjab.
Fresh batches for preparation of Online MTSE Math Talent Search Examination are going to start. ANAND CLASSES Online Coaching Institute is the only well-known coaching institute in Jalandhar that provides online coaching for MTSE Math Talent Search Examination.
At ANAND CLASSES e-Coaching Institute, we constantly strive to improve our e-teaching methodology, e-study material and e-classroom assignments. The Course Methodology is dynamic as it takes into account the changes that we notice in the pattern of the examination.
ANAND CLASSES is a professionally managed and organized Maths Talent Search Examination MTSE Exam coaching centre in Jalandhar, offering best coaching and preparing the job aspirants for Graduate Students.
MTSE - Maths Talent Search Examination acronym as MTSE -a competitive examination- is conducted by Indian Institute of Studies in Mathematics i.e IISMA to check the mathematics skill and mental ability of students of Class III to Class IX. Started in 2004, IISMA conduct this examination for the students to overcome the fear of Math and to test their understanding of mathematical concepts and prepare them for competitive exams.
Important: Top 200 successful students from each batch are awarded a certificate of merit and cash prizes worth more than Rs 3.5 lakh.
MTSE Eligibility
Educational Qualification:
Any student who is studying in Class III to Class IX with ICSE, CBSE, IB or any state board is eligible to appear for MTSE.
MTSE Syllabus
Math Talent Search Examination consists of basic questions from mathematics of the level of the class the candidates are appearing in.
MTSE Pattern
MTSE paper consists of 50-objective questions with four alternatives answers to be completed in 90 minutes time on either an OMR answer sheet or online.
Important: A correct answer is awarded 2 marks, whereas a wrong answer carries a penalty of ½ marks, except for classes III and IV.
How to apply for the MTSE Exam?
Aspiring candidates can fill Application form Online using IISMA's website.
MTSE Exam Dates
MTSE Exam is normally held in the month of February.
MTSE Exam Fee
The registeration fee of Rs. 250 which can be paid either by Online banking or debit/credit card on the following bank details:
Current A/C No: 05012020000872
Bank: HDFC Bank LTD
State: Maharashtra
District: Greater Mumbai
Branch: Mumbai Mistry Bhavan Extn Ctr
IFSC Code: HDFC0000501
MTSE Contact Details
Indian Institute For Studies In Mathematics
11, Arihant Mansion, 1st Floor
Opp : Bhat Bazar Fuvara
29, Keshavji Nayak Road
Bhat Bazar, Masjid (W)
Mumbai - 400 009
Phone No.(022) 66355150
E-mail: iismaindia@gmail.com