| | |
| --- | --- |
| ANAND CLASSES-best Online IIT jee main LIVE Coaching classes in jalandhar punjab | Helpline : 9464645100 | 9463138669 |
Call 9463138669, Anand Classes|Best IIT
JEE Main o
nline
Coaching preparation
in Jalandhar Punjab.
ANAND CLASSES offers Online Coaching Classes for IIT JEE Main in Urban Estate Phase-II Jalandhar. ANAND CLASSES is the prevalent establishment in the Jalandhar for Online IIT JEE Main Coaching preparation. It is surely famous for its selective class management classes and productive Best Online IIT JEE Main Exam Coaching institute in Jalandhar. The faculty at ANAND CLASSES is highly qualified and vastly experienced in successfully coaching students for IIT JEE Main Exam.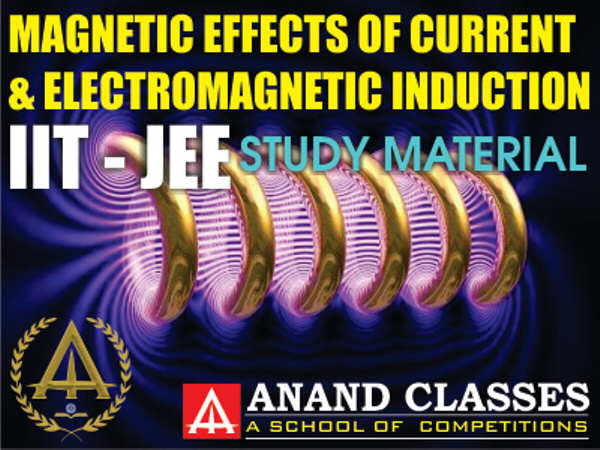 After passing Class X Boards exams, it is time to take decision as to which stream you want to follow. Combinations of subjects can be chosen likewise. Students, who are interested in Non-Medical subjects, usually have a flair for engineering and similar subjects. If you are based in Jalandhar and looking to make a good career in engineering or other non-medical subjects, it is recommended to choose the Anand Classes - Best online coaching institute for IIT JEE Main Exam in Jalandhar.
ANAND CLASSES is known as leading institute for preparation of IIT JEE Main online Coaching Classes in Jalandhar. We at ANAND CLASSES provide online coaching for IIT JEE Main Exam from the past 20 years. The IIT-JEE Main Exam online Coaching Center in Jalandhar, Punjab.
Fresh batches for Online Coaching of IIT JEE Main Exam are going to start. ANAND CLASSES online Coaching Institute is the only well known coaching institute in Jalandhar that provides online coaching for IIT JEE Main Exam.
At ANAND CLASSES online Coaching Institute, we constantly strive to improve our teaching methodology, study material and classroom assignments. The Course Methodology is dynamic as it takes into account the changes that we notice in the pattern of the examination.
JEE (Main) - Joint Entrance Exam (Main) acronym as JEE (Main) is one of the two Exams - other being JEE (Advanced) - of Joint Entrance Exam (JEE) that has been introduced in 2013 (replacing AIEEE) for providing admission to Undergraduate Engineering Programs at NITs, IIITs, Other centrally funded Technical Institutions (Except IIT's) and Institutions funded by several participating State Governments.
The JEE (Main) will enables candidates to take admission in various engineering colleges (except IIT's) as well as will serve as an eligibility test for the JEE (Advanced), which the candidate has to take if he/she is aspiring for admission to the undergraduate programmes offered by the IITs.
For admission to National Institutes of Technology (NITs), Centrally Funded Technical Institutes (CFTIs) like IIITs etc. and participating institutions.
JEE (Main) Eligibility Criterion
For appearing in JEE (Main) the candidate must have passed in final examination of 10+2 or its equivalent referred to as the qualifying examination (given below). However those appearing in 10+2 (Class XII) final or equivalent examination may also appear in JEE (Main) provisionally.
However, admission criteria in the concerned institution/university will be followed as prescribed by concerned university/institution and as per the guidelines & criteria prescribed by AICTE.
Notifying changes In JEE 2017
The IIT Council in its meeting held in October 2015 has constituted a Committee of Eminent Persons to suggest ways for improving the system of Joint Entrance Examination (JEE). The Committee has, after due consultation with the stakeholders, has· submitted its report to Government, recommending, among other things, to do away with the weightage given to the 12th Class examination marks in the JEE (Mains) ranking.
The report of the Committee was examined In consultation with the stakeholders and the Departments of the School Education/Higher Education and the following changes have been approved by the Chairman IIT Council in the JEE pattern for 2017:
a) There shall be no weightage for the 12th class marks in calculating the ranks in the JEE Main exam.
b) For the candidates to qualify for admission in the IITs/NITs/IIITs and such other CFTis whose admissions are ·based on the JEE ranks, they should have secured at least 75% marks in the 12th Class exam, or be in the top 20 percentile in the 12th class exam conducted by the respective Boards. For SC/ST students the qualifying mark would be 65% in the 12th Class exam.
There is no other change in the JEE examination system for 2017.
List of Qualifying Examinations for JEE (Main)
1. The +2 level examination in the 10+2 pattern of examination of any recognized Central/State Board of Secondary Examination, such as Central Board of Secondary Education, New Delhi, and Council for Indian School Certificate Examination, New Delhi
2. Intermediate or two-year Pre-University Examination conducted by a recognized Board/University.
3. Final Examination of the two-year course of the Joint Services Wing of the National Defence Academy.
4. Any Public School/Board/University Examination in India or in foreign countries recognized by the Association of Indian Universities as equivalent to 10+2 system.
5. H.S.C. Vocational Examination.
6. A pass grade in the Senior Secondary School Examination conducted by the National Open School with a minimum of five subjects.
7. 3 or 4-year diploma recognized by AICTE or a State Board of Technical Education.
JEE (Main) Exam Pattern
JEE (Main) Exam consists of two papers:
Paper-1

of JEE (Main) will be conducted in two separate modes i.e. Offline (Penand Paper Based Examination) mode and Online (Computer Based Examination) mode.
Paper-2

of JEE (Main) will be conducted only in Pen and Paper based examination mode.A candidate will opt for either Pen or Paper Based or Computer Based examination modes for Paper-1 only.
Pen/Paper based and Computer based
Paper

Subject

Type of Questions

Mode of Exam

I

Physics
Chemistry &
Mathematics

Objective type with equal weightage to all the three subjects

II

Mathematics - Part I
Aptitude Test - Part II &
Drawing Test – Part III

Objective Type
Objective Type
Question to check Drawing Apptitude

Only Pen/Paper based
Requirement of Papers for Various courses is as follows:
| | |
| --- | --- |
| Course | Paper |
| B.ARCH/B. PLANNING (At Institutions other than IITs) | Paper - 2 |
| All other undergraduate courses | Paper - 1 |

Essential requirement for taking JEE (Main) Exam
Candidates are supposed to carry all the essential thing required to take JEE exam that include their Admit Card to gain entry in the examination hall, a good quality Ball Point Pen.
For Paper-2 of JEE (Main), the candidates are advised to bring their own clip board, geometry box set, pencils, erasers and colour pencils or crayons.
JEE (Main) Exam Syllabus
JEE Exam consists of question from Physics, Chemistry, Mathematics and Aptitude of +2 level.
How to apply for JEE (Main) Exam?
Candidate can visit official website of JEE i.e. www.jeemain.nic.in to apply online in order to appear in JEE (Main).
JEE (Main) Exam registration process to be followed by the desiring candidates is as follows:
The candidates should supply all the required details while filling up the online form. On submission of details, a confirmation page with application no. shall be generated.
Candidates are required to take printout of confirmation page and paste photograph, put left hand thumb impression, sign and write down the residential address at appropriate places provided for these purposes.
The confirmation page then must be signed by a parent/guardian and by a gazetted officer/principal of the last institution attended. Duly completed confirmation page is to be sent by registered/speed post to The Executive Director, JEE (Main) Secretariat, Central Board of Secondary Education, PS-1- 2, Institutional Area, I.P.Extn. Patparganj, Delhi-110 092 on or before the last date.
The computer generated confirmation page with photographs pasted, address written, signed by the candidate, signed by the parent and counter signed by the Principal/Gazetted Officer must reach the JEE (Main) Secretariat on or before last date.
JEE (Main) Exam number of attempts
You can attempt to clear the JEE (Main) Exam three (3) times in consecutive years.
JEE (Main) Exam Contact Details
The Executive Director
JEE (Main) Secretariat
Central Board of Secondary Education
PS-1- 2, Institutional Area, I.P.Extn.
Patparganj, Delhi-110 092